Links
---
Button!
---
Visit my friends!
---
You should see this page above 1024x768 resolution, because I still don't know how to optimize it lol.

---
You are the visit number:

---
Get a random number
---
| | |
| --- | --- |
| Currently playing: | Grim Fandango (PC) |
| Next game: | Pokemon Platinum (NDS) |
R-h-i's dumb realm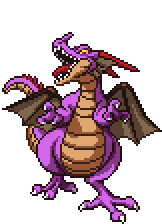 Welcome to my little corner! First of all thanks for visiting this website! They call me
R h i
This blog was created with the purpose to have fun and improve my coding skills, I don't know yet what to post, so in the meanwhile you will see random stuff (?.
I love cats, music, videogames and a little bit of architecture, creating comfy places its an form of art if you ask me.
English is not my first language, so please excuse the weird grammar
---
My cats
These are my cats, the one in the right is the mom of the other two; their names are Negra, Patas and Muñeca from left to right.
They arrived here in late 2019 after my sister got their mom as a gift from a friend; after our cat died a few months earlier. I wonder what happened to him; we will never know I guess. My grandma picked their names in memory of a cat that belonged to her sister.
They love drinking from a small water fountain that my mom has on the living room; also its fun to see them resting in front of the stove.
♡ They all are very affectionate and very friendly ♡


Thanks for coming!

© 2023